LAPD appears to arrest 3 civilians in East Hollywood
fuck LAPD. content warning: cops
Pig Warning: LAPD, Police Violence
2023 APRIL 7th – East Hollywood, on stolen Kizh Lands [aka coercively-colonizer-called "los angeles, california"]
Los Angeles Police Department appeared to arrest 3 civilians in the middle of Hollywood Boulevard, just east of N Serrano Avenue, in the Thai Town area of the neighborhood of East Hollywood, starting before 9pm on Friday, April 7th, 2023.
LAPD closed the block of Hollywood Boulevard between N Serrano Avenue and N Harvard Blvd for at least 15 minutes, starting at before 9pm.
A group of what appeared to be at least ten officers stood by their police cars, as they asked 3 civilians to kneel on their knees, lie face down in the middle of the street, and spread their arms and legs onto the ground.
There were at least three police cars behind the 3 civilians, two police cars parked on the north side of Hollywood Boulevard, and one police car blocking the southwest corner of Hollywood Boulevard, in front of N Serrano Ave.
LAPD officers appeared to arrest the 3 civilians, and officers pulled the 3 civilians into LAPD police cars. At least one LAPD officer, if not more, was carrying what appeared to be a rifle.
The northern driving lane of that block of Hollywood Boulevard remained blocked by at least one police car until 9:20pm.
By 10pm, at least four LAPD officers and two police cars remained on the north side of Hollywood Boulevard.
Fuck LAPD. Abolish LAPD.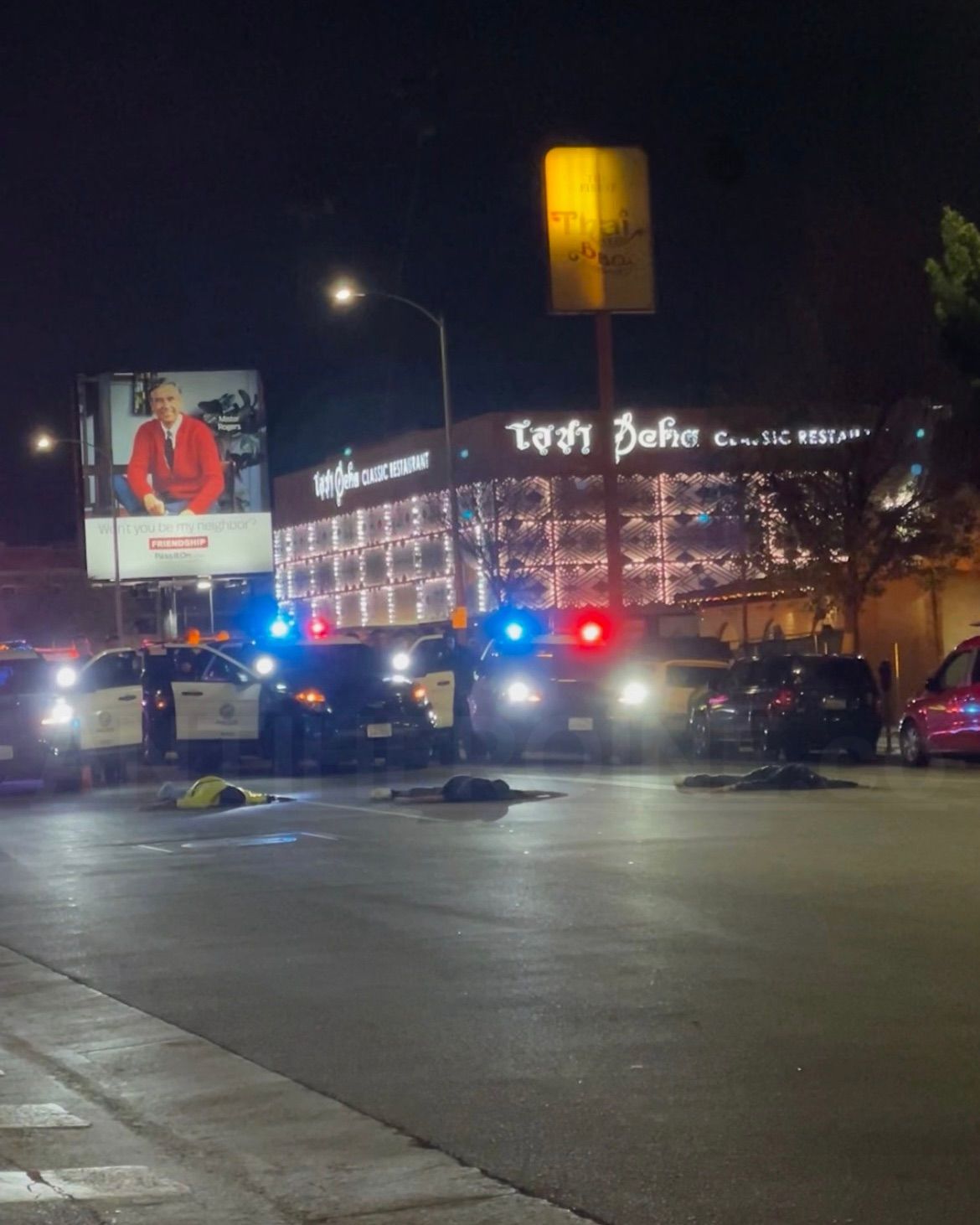 ANTIHEROINE. contributor M.P. captured the incident on photograph and video.
support our volunteer worker-run reporting.
---