Don't Call The Cops: Equality for Flatbush's Suggestions & Tactics as Alternatives to Calling 911
Police officers are not trained to handle mental health or medical crises, and statistically close to 50% of all police murders in the US involve a person living with a physical disability or mental health condition.<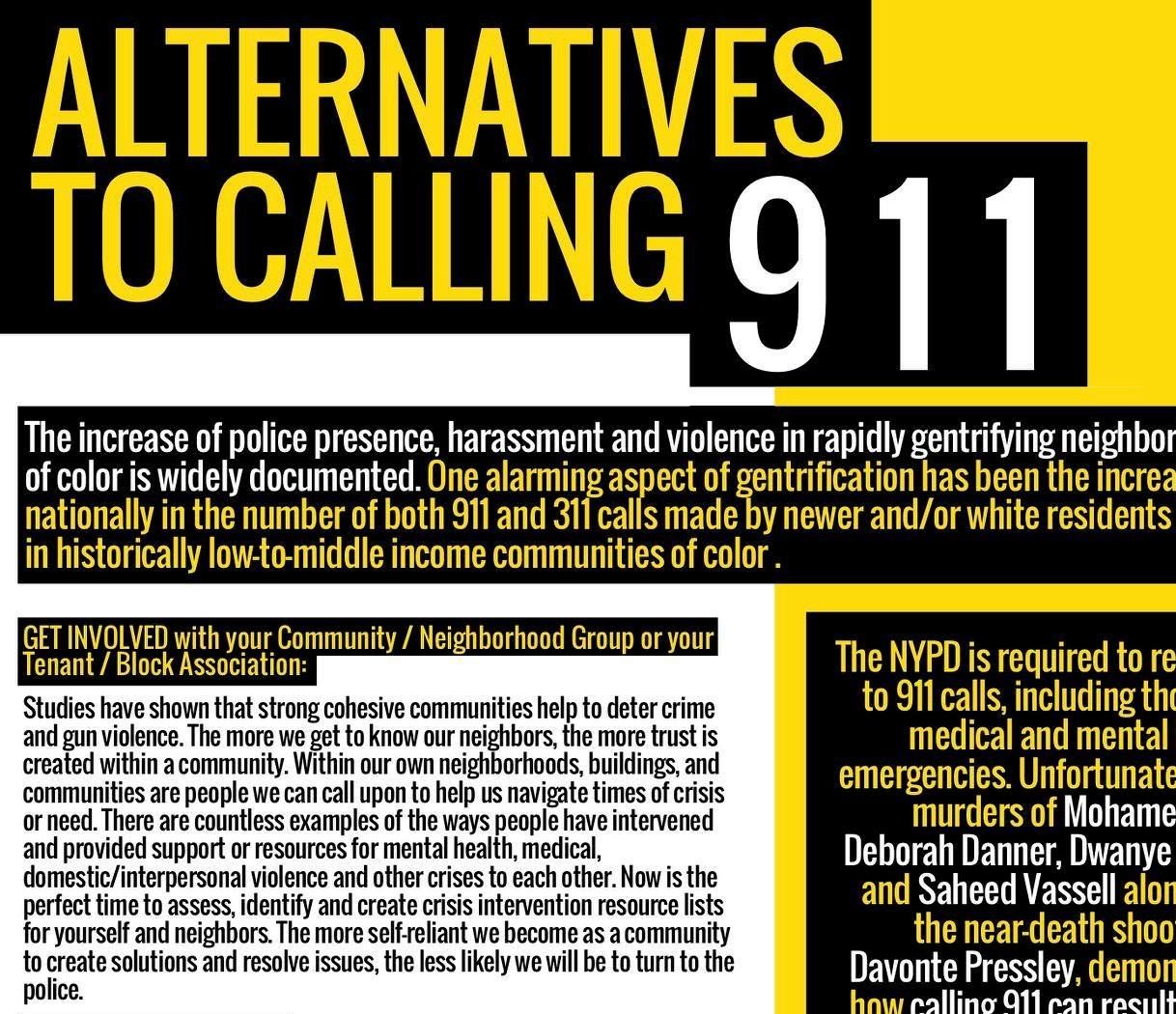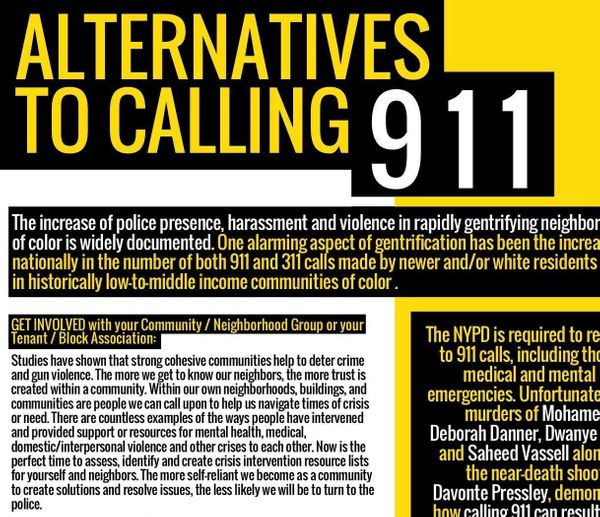 Trigger warning: Police violence, anti-Black violence, murder
The NYPD is required to respond to 911 calls, including those for medical and mental health emergencies. Unfortunately, the murders of Mohamed Bah, Deborah Danner, Dwanye Jeune, and Saheed Vassell along with the near-death shooting of Davonte Pressley, demonstrate how calling 911 can result in the murder or brutalization of a community member or loved one. Police officers are not trained to handle mental health or medical crises, and statistically close to 50% of all police murders in the US involve a person living with a physical disability or mental health condition.
The text from this post is quoted from this document, which is linked later on as well.
Historically, young people, homeless people, people of color, migrants/immigrants, women, LGBTQ+ people, and people living with mental health/cognitive conditions or physical disabilities, are all groups who experience high rates of profiling and police violence. This is especially important, given that it is a widely held societal belief that people should call the police if they are involved in a dispute with a neighbor or family member. There are numerous examples in NYC and nationally where a 911 call over an interpersonal dispute has resulted in a police murder or violence.
The increase in police presence, harassment, and violence in rapidly gentrifying neighborhoods of color is also widely documented. One alarming aspect of gentrification has been the national increase in the number of both 911 and 311 calls made by newer and/or white residents living in historically low-to-middle income communities of color.
For all these reasons, Equality for Flatbush (E4F) wants to provide community members with suggestions and tactics to use if you do NOT feel like calling 911 is a SAFE or APPROPRIATE option for you. Please also feel free to utilize Equality for Flatbush as a resource. E4F is part of social work, cop watch, and violence-interrupter networks. Please contact us at: [email protected] or (646)820-6039.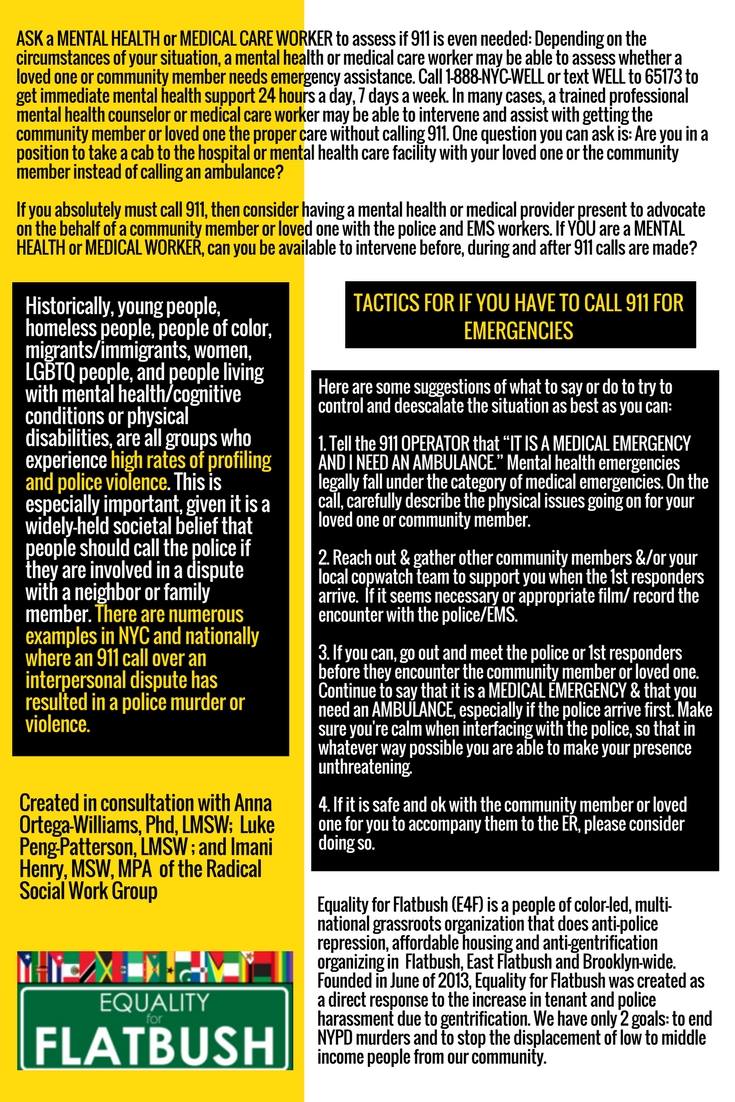 Image Description: Two pages of only text that shows the information in the previously linked document.