[COMIC] The Gem/The Color #2: THIRTY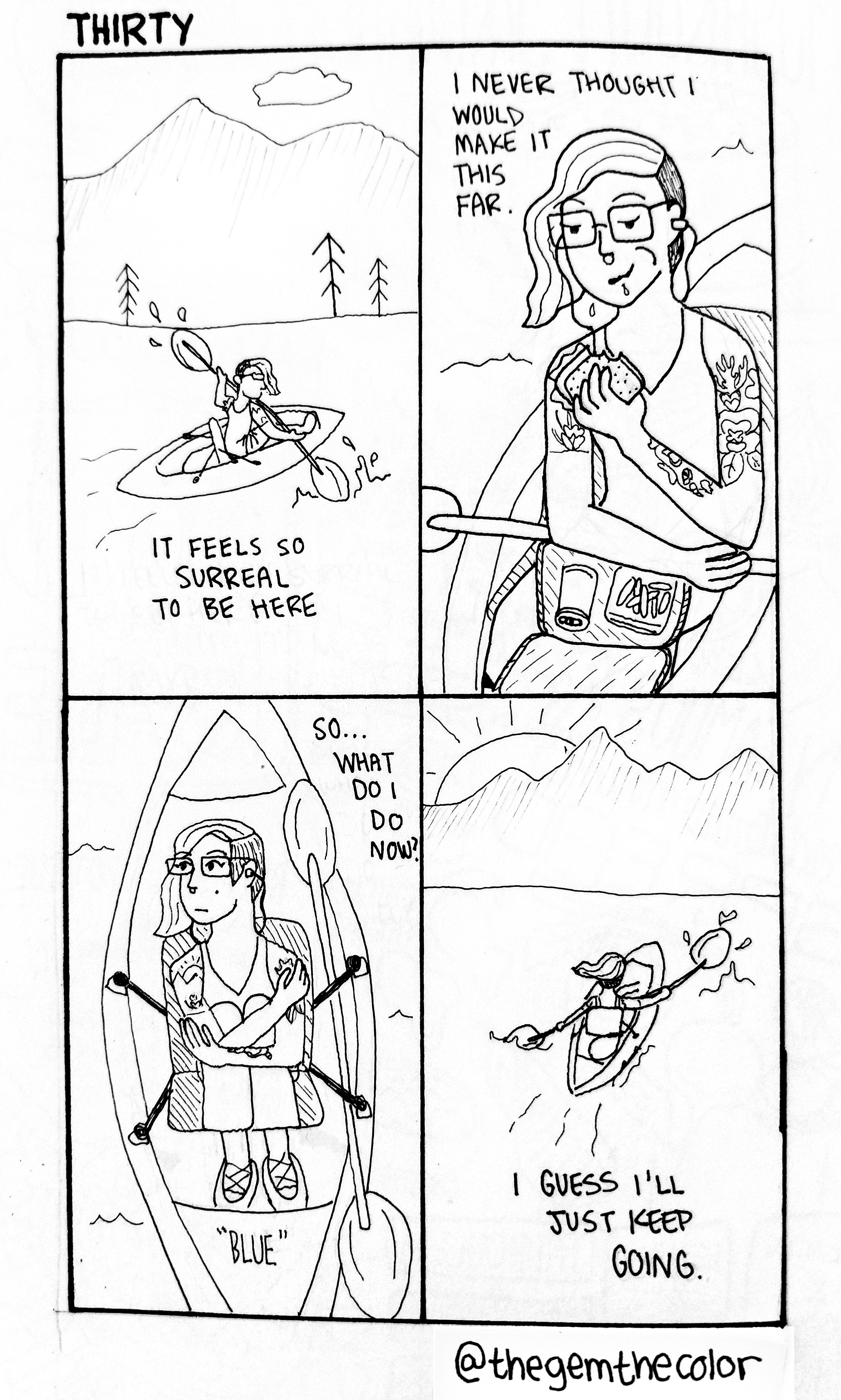 Image Transcript:
a four panel black and white comic
Title: THIRTY
First panel, top left:
The narrator, an Asian woman with an undercut, a nose piercing, tattoos, and glasses is kayaking on a lake with mountains and pine trees in the distance.
Caption reads: It feels so surreal to be here.
Second panel, top right:
Close up of the same woman sitting in her kayak eating a sandwich. A can of soda and bag of baby carrots rest in a lunchbox on her lap.
Caption reads: I never thought I would make it this far.
Third panel, bottom left:
The woman is sitting with her knees close to her chest and her arms wrapped around them. She is looking off in the distance.
Caption reads: So... what do I do now?
Final panel, bottom right:
The woman is swiftly paddling her kayak towards the mountains with the sun setting behind the peaks. Her hair is blowing in the wind.
Caption reads: I guess I'll just keep going.
Signed by @thegemthecolor
Image Transcript ends.
If you enjoyed this post, please support our work, follow us on Twitter, and like us on Facebook.
Subscribe to ANTIHEROINE.co
Get the latest posts delivered right to your inbox